The construction site festival of the sous-le-bourg a Aigle has been held
admin
on September 22, 2019
The construction site festival of the sous-le-bourg a Aigle has been held
September 2019, 9, the celebration of construction site festival has been held at the building site of the different mixe housing, commercial center and services sous-le-bourg a Aigle. Representatives of the local government, developers and architects attended the ceremony. The Lemanarc chief designer Mr.Vincent Zhang gave a speech on behalf of the architects. This would be another important European project of Mr.Vincent Zhang. Project construction is ending and it will be officially put into use in the spring of 2020.
The Aigle project is located between different urban blocks and is close to the Alps. To the east is the old town of Aigle from the Middle Ages, where pedestrian streets and historic buildings are the dominant elements. The north and south sides of the base are made up of massively heterogeneous buildings that together form the whole of the site.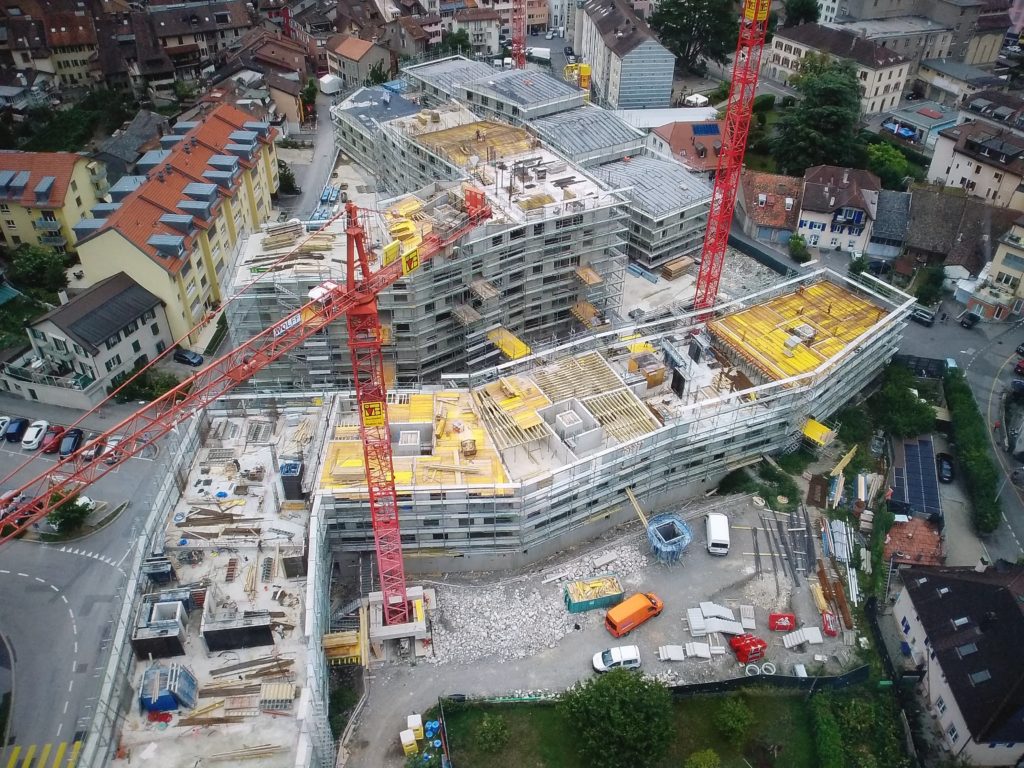 LINK is the key word of the Aigle project. The link of nature and city, of the past and the future, and of different types of social groups. The Alps scenery shines with the city landscape, thus break the closed concept of the city and recreate the traditional lifestyle, which shares a common inner diversity with the future lifestyle. This diversity also emerges on the different social groups who live here. It pumps vitality into the whole architectural complex, and gives this contemporary complex its varied nature.
The idea of ​​revitalizing the streets by introducing people flows through the LINK project. The plan transforms the double fountain street and introduces the existing fountain into the landscape. The Juan Liu shui is like a silk thread, which connects the building space with the surrounding environment. The three lines of twisting at the same time create a street and a garden. This inverted relationship creates the tension between the traditional privacy and sharing of the old city. Together with Lower City Street, Double Fountain Street creates a stage for urban life in which various social functions (such as business, office, medical and residential entrances) are organized.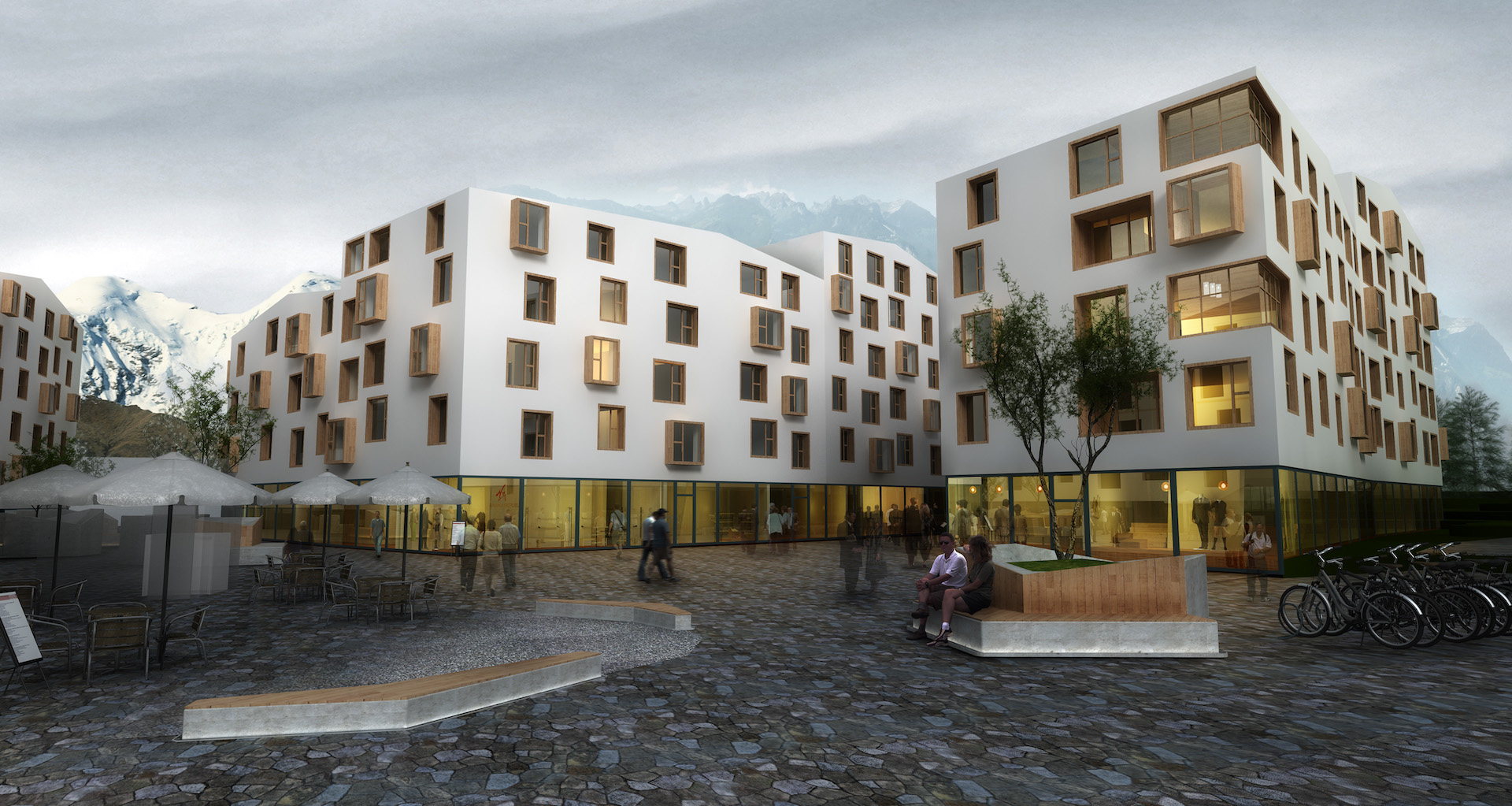 The organic street pattern and building elevation create a brand new kind of the contemporary architectural complex based on the traditional lifestyle, meanwhile reveal the designer's quest for local traditional culture and explore the soul of this land. The respect and exploration of the local traditional culture is the concept that Lemanarc has always held on. Such concept has been shown on many other projects such as Nanjing Drum Tower Hospital, Suzhou Dushu Lake Hospital, and so on.