The Suzhou Dushu Lake Hospital project designed by LEMANARC Switzerland won the 2021 LOOP Design Award for the Best Medical Architecture Award!
admin
on December 8, 2021
The 2021 LOOP Design Awards (LOOP Design Awards) announced the selection results. Collaboration between LEMANARC Swiss Design and Zhongheng Design GroupSuzhou Dushu Lake HospitalIt stood out among many entries from more than 50 countries and regions and won the "Best Medical Building Award".
The LOOP Design Award recognizes the most outstanding works in the fields of architecture, interior design, landscape design, product design and architectural photography from all over the world.The award jury is composed of internationally renowned architects, designers, media professionals and other creative individuals. The LOOP Design Award is an innovative award that uses an open platform to showcase contemporary design and make the project more well-known internationally. It also celebrates diversity with different award categories.
Suzhou Dushu Lake Hospital
Suzhou Dushu Lake Hospital is located in the Suzhou Industrial Park, with a total area of ​​156000 square meters, a total planned construction area of ​​52.1 square meters, a total planned number of 3000 beds, from the first phase of the 800-bed general hospital with a construction area of ​​13.1 square meters and the future The expanded subject centers are formed together.This is another practice by Mr. Zhang Wansang, the chief designer of Swiss Alliance Design, after the Nanjing Gulou Hospital project.The master plan encloses each phase into a modern garden, and at the same time makes the medical space of each phase an interesting healing garden.The simultaneous development of medical function design and planning, architecture, landscape, and interior design established the organic whole of a good hospital in the early stage.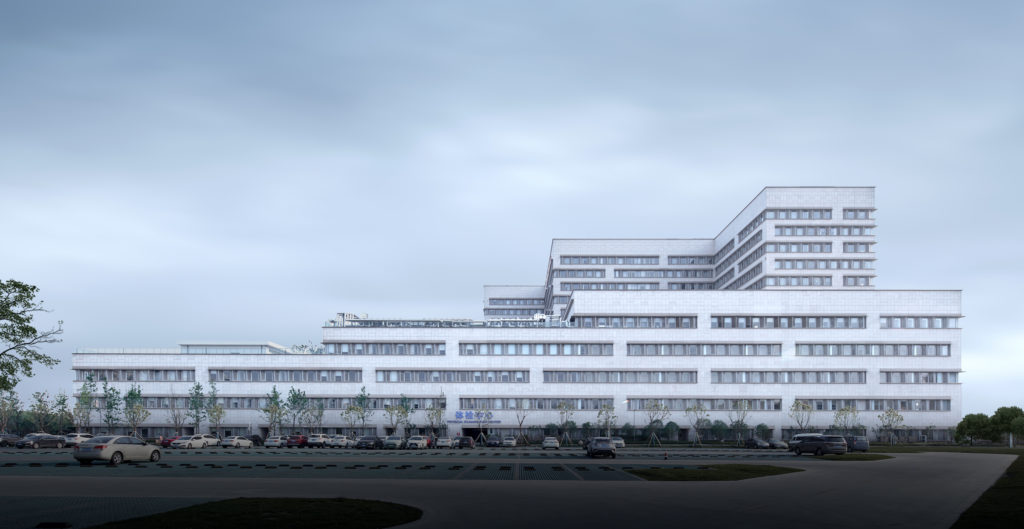 The circular cascading podium continuously introduces the garden into the building and the roof; the forty-five-degree layout inspires the rich boundary space around the site; the double-shaped double-ward design brings higher operating efficiency to the hospital; white walls The grey window eaves are in keeping with the tradition of Suzhou.While avoiding excessive decorative design, this high-efficiency, modular, and growable modern garden hospital is also paying tribute to the resort of Jiangnan gardens-Suzhou.
In the age of speed and noisy, this life station belonging to Suzhou will be quiet and listen to the heartbeat of everyone here.