Xiamen Hongai Hospital was completed and put into use!
admin
on September 24, 2018
Xiamen Hongai Hospital, a three-level general hospital funded by Jianfa Group, officially opened on XNUMX XNUMX, after more than three years of careful preparation and construction!
Xiamen Hongai Hospital is located in Huli District, Xiamen City, with a planned total land area of ​​126 mu, a total construction area of ​​33 million square metres, and a total planned bed number of 1380, including 1000 acute medical beds and 380 acute post-care beds. It is a modern three-level non-profit general hospital for medical treatment, first aid, prevention, health care, rehabilitation, teaching and scientific research.
The project was designed by Vincent Zhang, the chief architect of LAMENARC, who completed interior design, façade design, landscape design guidance and medical function consultants.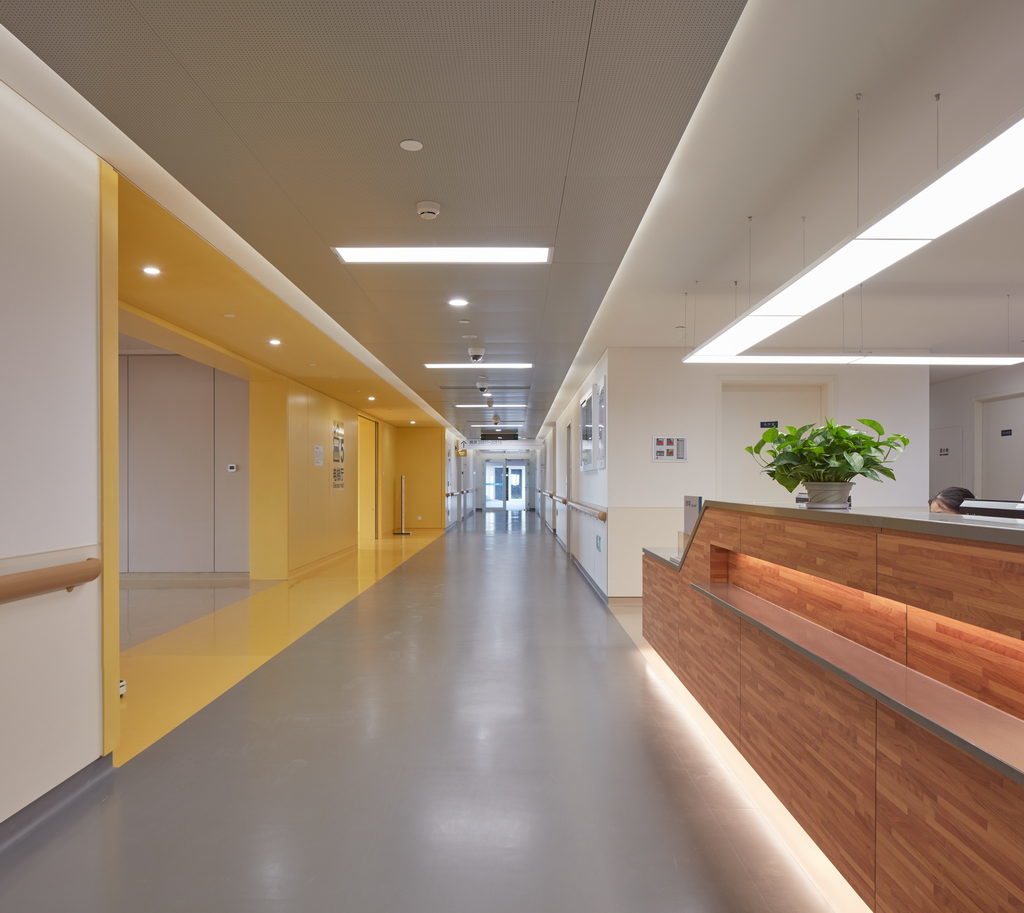 "Simple and bright building appearance of Xiamen Hongai Hospital has become a pleasant landscape in Xiamen. The outpatient atrium, the atrium corridor, and the friendly wood grain create a lively and warm atmosphere, which brings the doctors and patients closer. The department is reasonably located, the doctors and patients are moving smoothly, the passage is spacious, and the ward is comfortable and bright, providing a warm and comfortable medical environment for the majority of patients and enhancing the medical experience. Since its opening, it has been highly praised by patients.
-Ying Mingang, Dean of Xiamen Hongai Hospital
LEMANARC provides customers with the multi-level design service of large indoor space and indoor furniture configuration while accompany the customer from design to construction. This project takes only two years from project design to construction completion.